At Hale's Half Acre Pet Cemetery, we recognize the important role that pets play in our lives. For many families, pets are a part of our family and we grieve the loss of them as we would any other family member.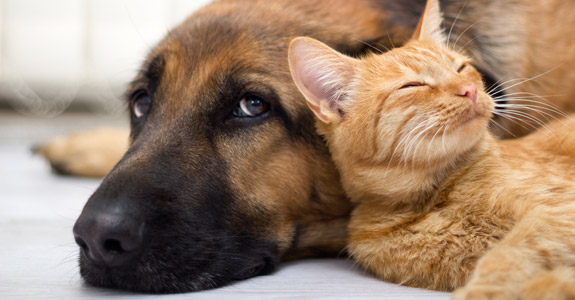 We began our business of pet burial and pet cremation in Houston, TX, because we realized that many families were left without a way to honor their pets at the end of their lives. We sell a variety of burial service items, including caskets and pet markers in Houston, TX. Since 1950, we have been hosting pet memorials and giving pets a final resting place in our Houston cemetery so that families can come visit their loved ones any time for years to come. Our services include:
Pet burials: When your pet departs this world, give him or her a proper burial at Hale's Half Acre Pet Cemetery. We offer individual pet lots in Houston, TX, where you will be able to take your family and pay your respects to the pet you loved. Families appreciate that we have been in business for over sixty years because they know that no matter where they go, their pets will remain with us.
Pet cremations: Often families prefer to be able to keep their pet's ashes or sprinkle them in a place their pet loved to run and play. We offer professional cremation services for your pet at an affordable price.
Pet caskets, urns and headstones: Our business includes selling pet-related mortuary items and pet memorabilia, including pet caskets, pet headstones and pet urns in Houston, TX. We also offer monuments at our cemetery if you want the opportunity to honor several pets. Our prices are affordable and our products are of a high quality.
If you are interested in pet burial or cremation services, contact us at 713-941-4494 to discuss how we can help you pay respect to your dearly departed pet.